A modern website for your company
First impressions count! Today, customers increasingly gain this impression via the website. It is often the first contact with the company. Therefore, with a modern website, you can establish digital business models, communicate effectively with your target groups, stand out from competitors and strengthen your brand identity. Whether it's a new internet project, website relaunch, or rebrush, with a professional partner, you can achieve your goals on the Internet. Whether strategic, web design, or sustainable development WPWA Digital is your partner for a website that delivers.
Which requirements fit you and your company?
We clarify these questions in the first step:
Which CMS should it be? If you want to inform customers about the company's services and news , a simple content management system like WordPress or Webflow is sufficient. For complex websites with dynamic and static elements, we rely on classic content management systems such as TYPO3, Kirby, or Pimcore, which can handle large amounts of data efficiently.
Is the new website to become an online shop? Then we integrate a shop system like Shopware.
Is seamless processing of leads a priority? As a certified HubSpot partner, we implement your site with the HubSpot CMS or another marketing automation tool as required.
What interfaces are needed? Integrating interfaces from the website to the existing digital infrastructure make internal processes more effective and increases customer satisfaction. For example, an appointment calendar on the website allows customers to make an appointment that is automatically linked to your internal systems. The customer receives an appointment sooner, while your customer service is not burdened with booking appointments.
A modern website:
redesign or relaunch?
The requirements for modern websites are constantly changing. We recommend that our clients keep their websites updated with the latest technology and gradually expand functions as needed. Every few years, the design can be refreshed. This is called a rebrush or redesign.
You should consider a website relaunch if the following problems occur more frequently and show lasting consequences in the customer experience and reach:
Long loading times
Technically outdated system
Complicated navigation
No longer GDPR (General Data Protection Regulation)-compliant platform
No rankings in search engines
Faulty display on a smartphone
Complicated administration
Visually outdated design
Orphaned links
Outdated websites lead to frustrated customers, a higher bounce rate, fewer inquiries, and fewer sales.
High time for a website relaunch! We update all components, including the technical architecture. With a relaunch, you can tackle problems at the root and create a powerful basis that will also meet the requirements of markets and customers in the future.
"A successful website does three things for you: attracts the right visitors, leads them to the right products and services, and ultimately generates leads."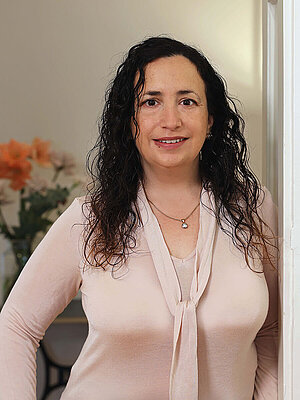 Book an appointment
What we are proud of