Let us create a modern website for your company now
Our services for your website relaunch
Your website is the digital flagship of your company and the entry channel to converting visitors into prospects, or even better - to customers. We help you and your website become a conversion star. We are at your side from the conception, the selection of a CMS that fits your business goals, a technical consultation, and to the implementation. We also look after your website as a long-term contact partner.
The right strategy for the website relaunch
The website relaunch offers the opportunity to systematically build up the channel from scratch according to your ideas. Therefore, the website relaunch at WPWA.digital begins with a workshop. During this workshop we clarify your goals with each target group you have in mind and derive the necessary architecture accordingly.
"We accompany you all the way from conception to ongoing operation. Depending on your requirements, you can carry out a relaunch a flat rate or flexibly in agile sprints with us."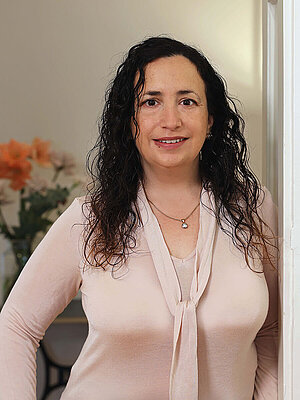 Free initial consultation
The requirements for modern websites are constantly changing. We recommend that our clients keep their websites updated with the newest technology, and progressively expand their functions as needed. Every few years, the design can and should be reviewed. This is called a rebrush or redesign. Though, if you continuously maintain your website for years, you don't need a relaunch.
However, if you have failed to keep your website up-to-date and subsequent problems increase, there can be lasting consequences for your customer experience and reach:
If several of these problems occur, you should consider a website relaunch.
A website relaunch involves updating all components, including the technical architecture. A relaunch enables you to address problems at the root and create a powerful basis that will also meet the requirements of markets and customers in the future.
Communicate more effectively and strengthen brand identity sustainably
First impressions count, and customers increasingly make them via the website today. It is the first point of contact with the company. The website relaunch offers the opportunity to help shape this image and strengthen your brand identity.
Win new customers and increase company turnover
Complicated navigation, long loading times, or orphaned links: Outdated websites lead to frustrated customers, a higher bounce rate, fewer inquiries, and fewer sales. The website relaunch offers the chance to redesign the user experience from scratch and thus generate more customer inquiries.
Improve customer service and automate processes
We integrate your website into the existing digital infrastructure via interfaces. With a connection to the CRM, the website becomes a tool for customer care, among other things. An appointment calendar on the website allows customers to make an appointment, which is automatically linked to your internal systems.