Listen, engage,
and build relationships
Social networks are ideal platforms for effective marketing activities on the Internet. With social media marketing and social selling, you can reach different marketing goals and target groups. Because in the world of likes, shares, and hashtags, it's all about one thing: personal relationships with prospects and customers. And interactions with them. To help you become a community queen or community king, we provide advice and support in implementing your social strategy.
Which channel suits your company?
Not every social media network makes sense for you and your company. It is sometimes impossible to cover all channels depending on capacities and resources. The choice of channels should match the online behavior of your prospects and customers. If they spend more time on Instagram, then this is the first channel you can focus on. If YouTube videos prove to be useful, e.g., in the form of short tutorials or product presentations, then this channel contributes to your business goals.
Which social media activities suit me?
The form of the activities depends on the goal you are pursuing. If you want to address a broad target group and share informative and entertaining content, then it makes sense to create a holistic social media marketing strategy. Suppose you want to position yourself in the B2B sector as an expert in a field of knowledge to get in touch with (potential) customers and build personal relationships. In that case, the social selling approach promises excellent potential.
"An online marketing strategy is only complete if social media is included. While it was an optional extra a few years ago, it is now essential."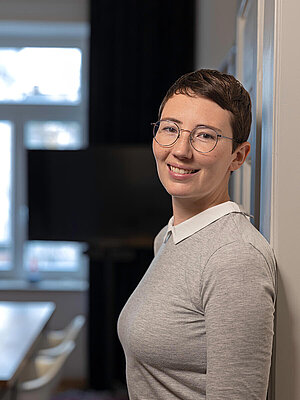 Let's talk