Customer acquisition and retention is a key factor for your business success. In addition to the number of customers, the quality of the relationship with them is particularly decisive. It depends to a large deegree on the extent to which you as a company are able to recognise the wishes and needs of your customers and respond to them.
This is where CRM (Customer Relationship Management) and Marketing Automation (MA) come into play:
Two incredibly powerful tools that can help you systematically manage relationships with your customers and prospects.
With a system for more customer loyalty
With consistent customer relationship management, you ensure long-term customer loyalty, optimise your data-driven business processes and sustainably increase your profitability. WPWA Digital supports you in bringing your company to a higher level of service: We show you which CRM system is best for your company and how to get the most out of it. We also support you by taking care of the technical implementation / setup / configuration, such as the connection of telephone systems, ERP systems and scheduling tools, as well as the adaptation of the interfaces and regular extensions and adjustments to them.
Work more effectively with Marketing Automation
In the field of marketing automation, we at WPWA Digital offer individual solutions for your company that are perfectly tailored to your needs. Whether HubSpot, Salesforce or another platform - we will find the right solution for you and take care of the technical implementation. We advise you on which tools make sense for your company and train you in the effective use of the systems.
"Goodbye unstructured data, manual efforts and tool silos. With a high-performance CRM platform and meaningful automations, customer acquisition and retention becomes a breeze."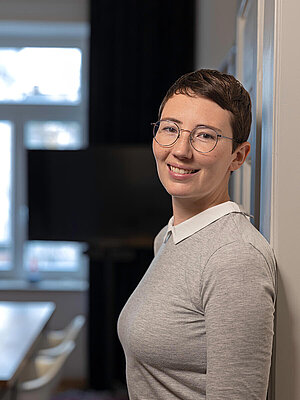 Book appointment now